Here is the kit I worked with for September!! YUMMO Basic Grey papers and diecut stickers and so much more!! What a deal too!! Dogs gone wild:
This kit contains:1 12X12 Simple Jotter sheet by Luxe Designs5 12x12 double sided patterned papers by Basic Grey1 12x12 sticker sheet by Basic Grey1 12x12 Alpha Sticker sheet by Basic Grey1 6x12 sticker by Basic greyChipboard shape pack by Buzz and BloomBo Bunny Bodadious Brads1 pack of Prima Flowers1 Smooch Ink
Strike a Pose with my dear daughter, Hannah: I cut out alot of fussy flowers from one of the printed BG papers.
This is a gift card holder made from the Prima Box of flowers: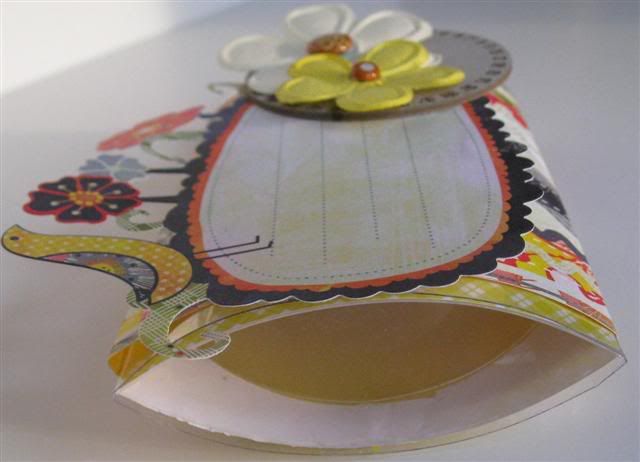 A trifold card: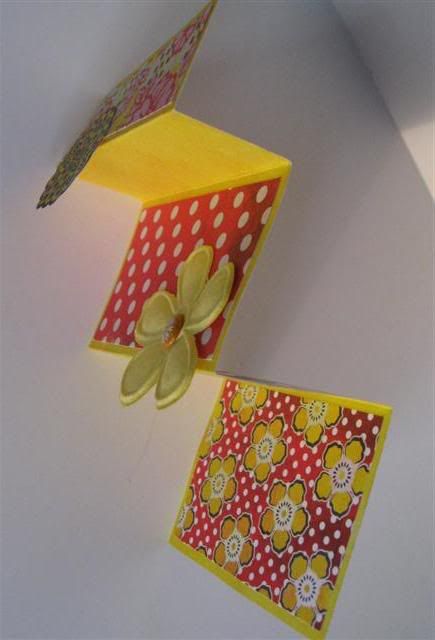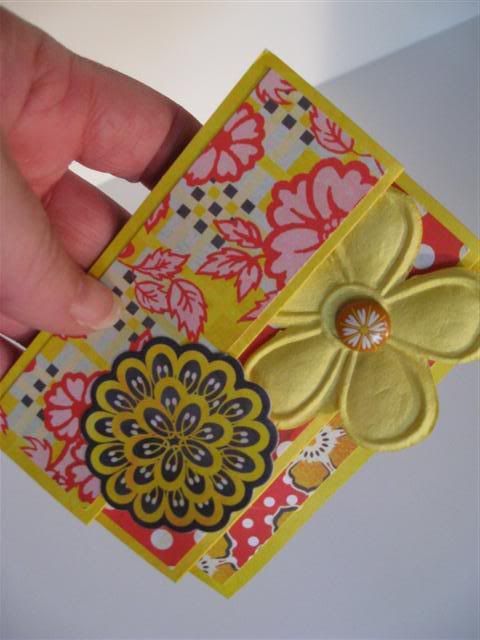 And I had so much left that I made this calendar to keep track of school things for the 3 little people! I used my cuttlebug swiss dots folder too to satisfy the Cuttlebug Challenge Blog this week!!!