Have you seen these little glimmers of shiny-ness? Shimmerz are the coolest little waterbased glittery paints and sprays that you can find
here
. I was fortunate enough to work with four of them. They work on a variety of surfaces. Some are sprays and some come in these little jars. There are tons of colors. I had fun putting them on flowers, and embossed paper: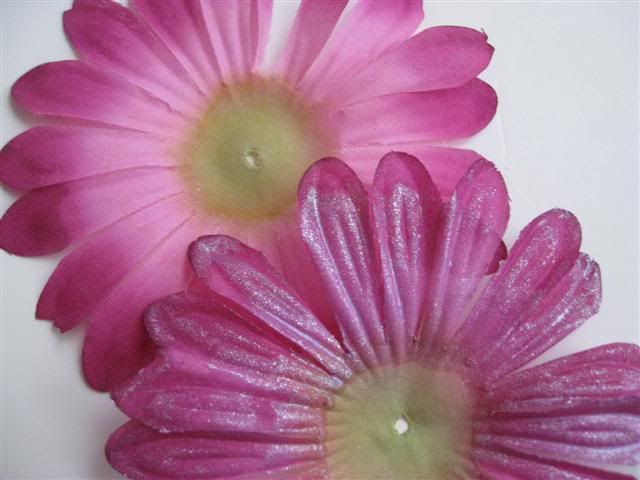 I used them to color in a stamped image from
Thats Jazzy Stamp Dreams
.
Here's another sprayed on embossed black paper. I love the effect and I found that if you use a hair dryer or your embossing gun, it speeds the drying time! I actually masked here using an old crappy flower on the background. Isn't it cool?
On chipboard, you can paint over a solid painted surface or on raw chipboard itself.
And here is more on embossed paper and used as paint for accents on the cone!
Thanks for looking! You can check out the entire line of Shimmerz Paints at their store
here
or even get them at
Paper Popsicles
!