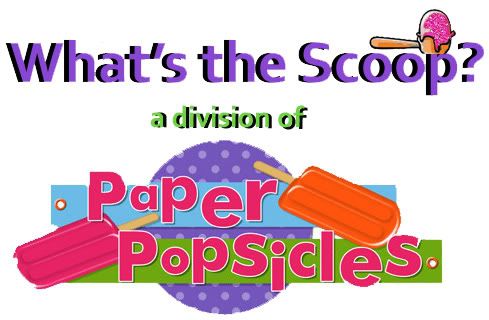 Please visit our new
blog
! We are hoping to provide you with inspiration to keep your creative juices flowing. Each week we will feature a schedule of activities designed just for you…
Moosetrack Monday
– Monday will feature a layout or card idea; could be a recipe or a sketch to inspire you…most certainly a sweet treat that will satisfy you!
Wednesday Dippin' Dot Digitals
– Wednesday is all about the digitals…stamps and shaped cards. We'll highlight and feature some of the creative images that can be found in our store. I'm sure you'll be looking for seconds after this day for sure!
Fudgesicle Friday
– Friday is all about fun…kind of a free-for-all…you may see a card, layout, product review…maybe even a specific challenge. This day is sure to please every sweet tooth out there.
Slushee Saturday
– Saturday is all about YOU…our followers. We will highlight the awesome work of our faithful followers, so be sure to link us up along the way…you never know when you'll be the one served up on this special day!
So…now that you know what we'll be up to…be sure to put us on your calendar to visit each week and we'll serve you up a healthy scoop of sweet inspiration!!